When you're shopping for a new car, it's only natural to consider a Chrysler. One of the market's most trusted automakers, the current Chrysler lineup includes some of the industry's best-rated and best-regarded vehicles.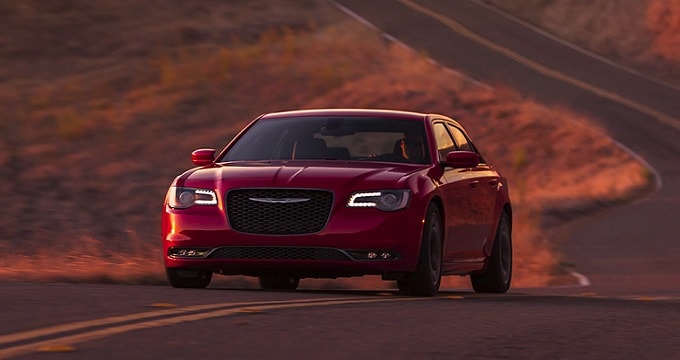 Let's say, for instance, you're looking for a new sedan? The 2018 Chrysler 300 provides a full-size experience that delivers powerful performance and an interior that's the very definition of "luxury." Its five-seat interior is roomy and offers options for premium materials designed to provide a superior level of comfort. Spread across its trim options, you'll likewise find an excellent selection of standard and optional equipment that includes everything from heated and cooled seating to built-in navigation.
The Chrysler lineup has even more to offer if you're a family driver. The Chrysler Pacifica, for instance, is one of the best-regarded minivans on the modern market. Its award-winning design offers a spacious interior with seating for seven, a standard V6 engine, the convenient Stow 'n Go seating system and even a built-in vacuum cleaner. And if fuel efficiency is a must-have feature? The Pacifica Hybrid can deliver up to 84 miles per gallon equivalent. That will get you more than 500 miles on a single tank of gas.
Come and Discover Your New Chrysler Car at Our Dealership
When you feel ready to learn more about the new Chrysler lineup, come and visit us at our dealership in Bunker Hill, In. Our friendly sales team will happily help you find a new car that delivers everything you need to enjoy the robust experience you deserve.